The CARE Group is an all-volunteer, zero profit, zero payroll, 501c3 non-profit organization connecting Construction, Architecture, Real Estate, and Engineering leaders, while dedicated to raising money for underprivileged youth in the Bay Area.  Read More
Between Two Cranes: New Education Trends and Upcoming Bonds, May 15, 2018
The CARE Group Presents: Between Two Cranes, Discovering New Education Trends and Reviewing Upcoming Bonds
Tuesday, May 15, 2018 at 5:00 pm inside The Hotel Nikko at Feinstein's. (Valet Parking is available, walking distance from BART/MUNI.)
This is a fundraising event for The Mount Diablo Unified School District Education Foundation, Specifically Funding the New Arts Program, (currently self funded by the teachers).  www.mdedf.org 
Please join us for a special evening of new education trends and a review of upcoming education municipal bonds in these school districts.  You will hear directly from the schools at this event.  Click here for tickets.
Special Guest Speakers:
Mr. Jose Nunez, Vice Chancellor of Operations San Mateo Community College District

Dr. Sadiq Ikharo, Vice Chancellor of Peralta Community College District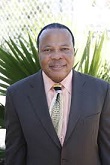 Moderated by Mr. Trevor Croghan of One Workplace, Head of Education

A raffle with an exciting array of prizes will also take place! 
Special Thanks to our generous sponsors!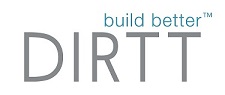 Special thanks to Bisnow, our exclusive media sponsor and partner!

Details on other upcoming Events